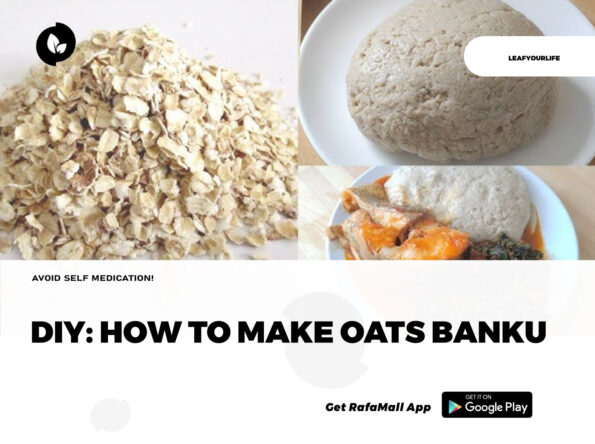 If you're looking for a low-carb alternative to banku here's a recipe for you:
Ingredients:
1 cup of oats
2 cups of water
Instructions:
1. Blend the Oats: Place the oats in a blender and blend until you achieve a smooth, powdery consistency.
2. Prepare the Oat Flour: Transfer the blended oats to a bowl.
3. Cook the Oat Flour: In a medium-sized pot, bring 2 cups of water to a boil.
4. Add Oat Flour: Gradually add the blended oat flour into the boiling water while stirring continuously to prevent lumps from forming.
5. Thicken the Mixture: Continue stirring as the mixture thickens. This should take about 5-7 minutes. You want the mixture to have a smooth, dough-like consistency.
6. Mould into Balls: Once the oat mixture is thick and smooth, remove it from the heat and allow it to cool slightly. Then, wet your hands with water and mold the mixture into small balls or dumplings.
7. Serve: You can enjoy your oat banku with your favorite soup or stew. It's a healthier and lower-carb alternative to traditional banku made from corn and cassava.
Oats are high in fiber and healthy carbs that are very good for your body.
They help you lose and maintain weight, no wonder they are the perfect go-to meal if you're planning on going on a diet.
This oat banku is not only a nutritious and lower-carb option but also a great way to satisfy your cravings for a traditional Ghanaian dish while maintaining a healthier diet. Enjoy!
Original Article: PulseGhana