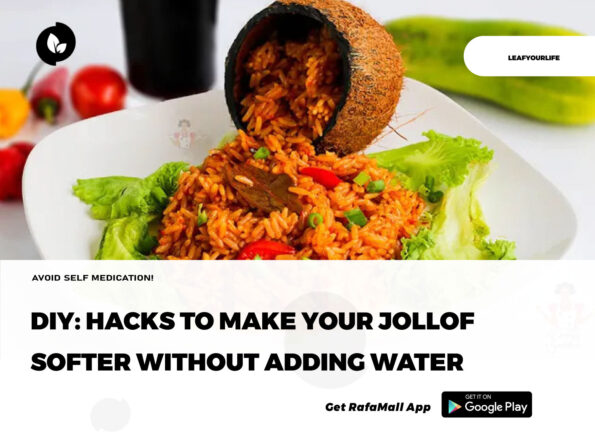 As tasty as Jollof can be, cooking it can be very hectic, as the slightest mistake can ruin the outcome of the dish
If you are looking for ways to soften your Jollof without ruining it by adding water, this compilation might be of help to you.
The aluminum foil hack: Seal your saucepan with the aluminum foil, keep your stove on medium heat, cover the saucepan with the lid, and allow it to cook.
This method helps trap the heat in the saucepan and helps the rice soften faster.
The napkin hack: If you have no aluminum foil, you can try using a napkin to seal the pan, but make sure that the napkin is very clean so as not to contaminate your food. If possible, use a new napkin.
Occasional stirring; Make sure to gently stir it from time to time with a ladle.
This helps the top layer cook evenly by bringing the bottom part to the top and the top to the bottom for an even distribution of heat.
The sprinkling method; If none of these methods work for you, get some water, add seasoning or meat stock to it, and sprinkle on the surface of your Jollof before stirring.
Remember to sprinkle and not to pour, or else your Jollof might get soggy.
Cooking Jollof can indeed be stressful and frustrating, but with patience and skill you can enjoy the fruit of your labor, so go ahead and try these hacks and see which one works for you.
Original Article: PulseGhana