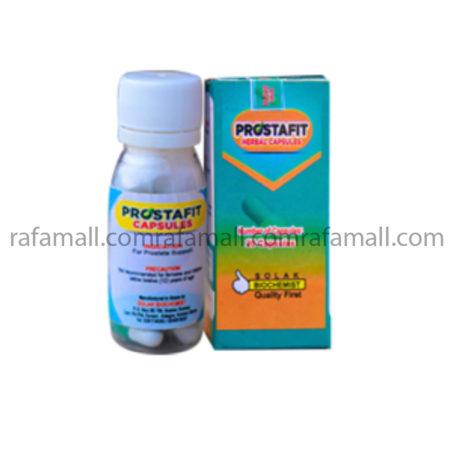 Prostafit Herbal Capsules - Solak
Sold By:
GMF Store
Prostafit Herbal capsules are a food supplement for men which aids in the promotion and enhancement of the prostate gland and its function.
Prostafit Herbal capsules helps to;
Resolve difficulty in urination Strengthen the urinary stream
Prevent the urgency to urinate and leaking of urine
Decrease frequent unrinaion during the day Promotes better sleep at night as a results of minimised frequency of urination.
Resolve the feeling of incomplete bladder emptying.
Take away the dribbling of urine after usual urination
Prostafit Herbal capsules contains Annona Muricata as the main ingredient which helps to preserve good prostate health. Frequently intake of prostafit Herbal capsulses helps resolve all prostate misfunctions in a short run to make life better. Entering the bathroom frequently is very embarrasing and unpleasant, therefore Prostafit Herbal capsules will help take care of all misfunctions of the prostate gland to make you feel more safer and free
DOSAGE: Take two(2) capsules twice daily after meal.
CAUTION: Not recommended for females and children below twelve(12) years of age.
STORAGE: Store in a cool dry place away from direct sunlight
Vendor Information
Store Name:

GMF Store

Vendor:

GMF Store
No ratings found yet!